No Man's Sky might be one of the best redemption stories in the gaming world, ever. The game was released in August of 2016 and was met with stark criticism, not for the game itself but for some of the features that were supposed to be in the game that were not ready yet. Because of this Reddit and other social platforms had a field day and exploded with a pitchfork mentality towards the devs and the initial game itself slamming it on steam with negative reviews.
This is also understandable, not getting features in a game you spent $$$ on can be frustrating, but at the same time this was coming from a small indie dev team that comprised of less then 20 middle aged humans, and well, life isn't always perfect, sometimes things take longer then expected and initially that was the case for Hello Games and No Man's Sky.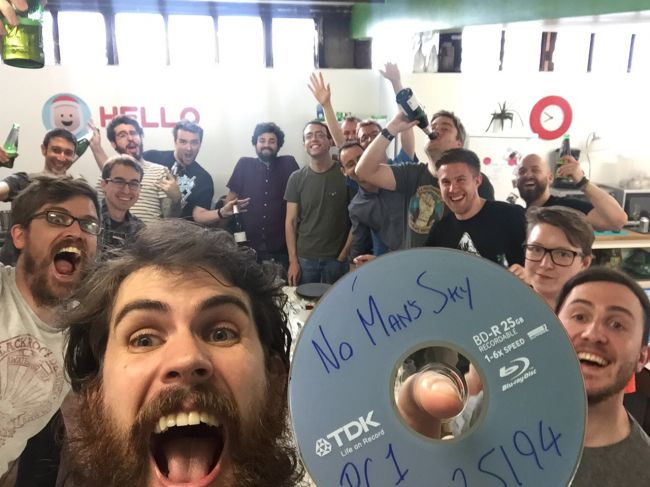 Having played NMS on day 1 of release and putting well over 50+ hours into the game after the first few weeks, I must say, even without some of the initial features like Multiplayer, the game was an absolute gem and something very different on the gaming spectrum then I've ever experienced before. The game itself is an adventure through the universe, giving players basically endless procedurally generated systems, planets, creatures and land to explore.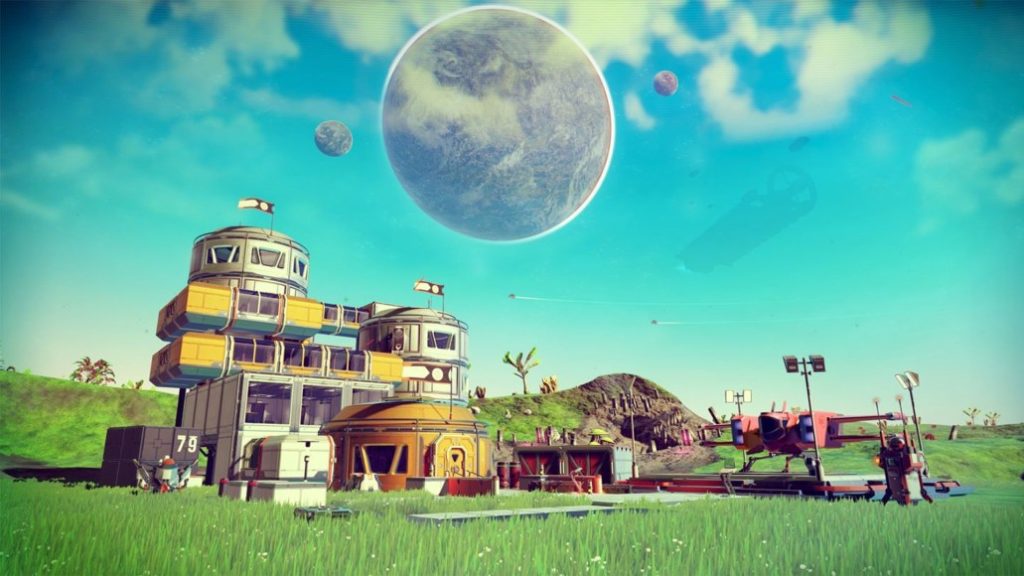 Each planet has a unique name, with unique creatures, some planets are toxic and some are earth like and the list goes on. Exploration, crafting, base building is just the tip of the iceberg in No Man's Sky. If you're the first to find a new unexplored planet, you're also able to rename it to whatever you like. There's basically an infinite amount of planets to explore with each one being for the most part unique to their own.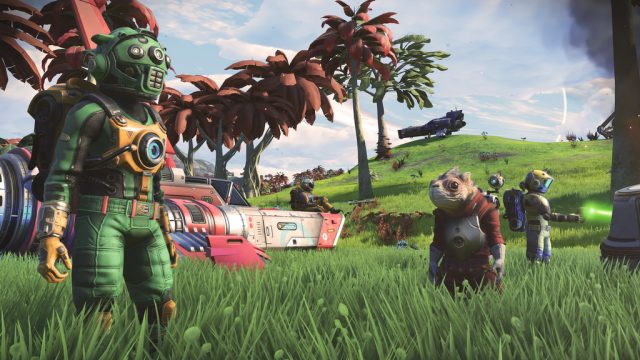 Over the course of the next few years, NMS released 4 major updates (all for free) Foundation, Pathfinder, Atlas Rises and the big kahuna NEXT. Hello Games really made a 180 degree turn, showing that not only a small indie dev team didn't give up, but were more dedicated then ever to improve their game. I do personally think the initial backlash motivated Hello Games to work that much harder, and in the end "if" we're even close to the end of this wonderful story, the game on a whole has improved a ton.
Speaking of New Features for No Man's Sky, on the 25th of March Hello Games made a surprise announcement, with "No Man's Sky Beyond" another major free update to the game coming in the summer of 2019, and yes VR will be included in this update! As a massive gaming nerd, VR geek and lover of all things Sci-Fi I can't tell you how excited this makes me.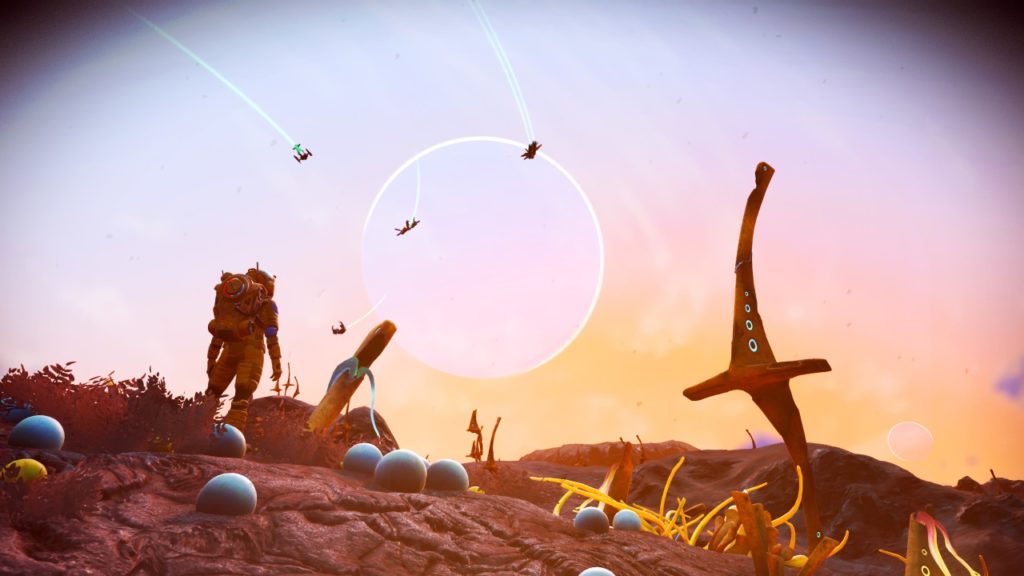 There's no DLC's for No Man's Sky, you just buy the initial game and are basically rewarded with new updates as they come out (which is a rare sight these days), and as an owner of NMS on PC, I'll gladly take a VR enabled update for free, thank you Sean and Hello Games!
Also proud to say the image below is of my first S-Class ship (hard to come by!) it's called the Roadrunner, beep beep!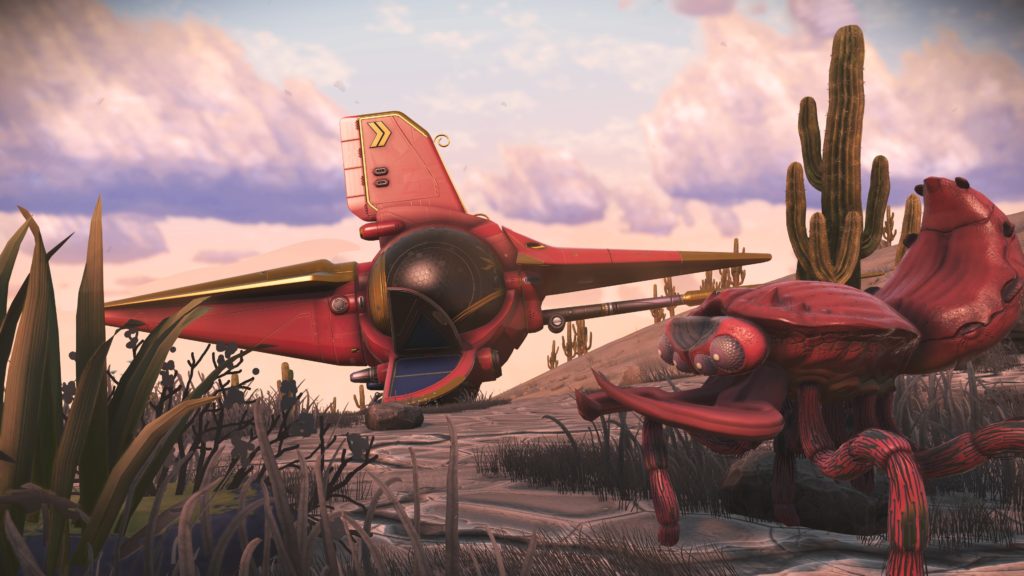 You'll be able to play the VR version on PS4 and Steam VR and can still play multiplayer with your non-vr friends. They also stated VR will not be a separate mode, the entire game will be good to go in VR, booooo yaaaa!
What are your thoughts on No Man's Sky? Send us a tweet @vrdotorg