Magic Leap is a secretive startup based in Ft. Lauderdale, Florida, founded by Rony Abovitz, an inventor of medical devices who had made several hundred million dollars selling his company. In 2011, he pivoted his post wealth media company toward creating a new entertainment ecosystem, building his own operating system and hardware for a lightweight, fashionable AR headset with a wide field of view. If it can do this, Magic Leap will instantly become one of the most important companies in the world. This is why it has raised almost $2 billion dollars at a $4.5 billion valuation from the biggest technology companies (Google and Qualcomm), media companies (Warner Bros., Disney), the e-commerce giant Alibaba, the biggest names in venture capital (Andreessen Horowitz and Kleiner Perkins), and financial institutions (JP Morgan and Fidelity). In terms of venture activity in AR, this is an incredible raise. They are said to be burning through $100 million a month.
On December 20, 2017, Magic Leap finally gave the world its first look at their augmented reality glasses, called the Magic Leap One: Creator Edition (ML1), which it expects to release sometime in 2018. They are going for the HoloLens audience: developers, prosumers, agencies, etc., who are able to pay a premium price for a computer they will mostly have to program themselves.
Brian Crecente of Rolling Stone went to the secretive company's Florida headquarters for an exclusive first look. The photos ML concurrently released reveal a sort of steampunk HoloLens attached to a palm-sized CPU, or what the company calls its "Lightpack". Crecente reports the ML1 has a somewhat wider field of view than the 30% of the HoloLens, but it is still not great.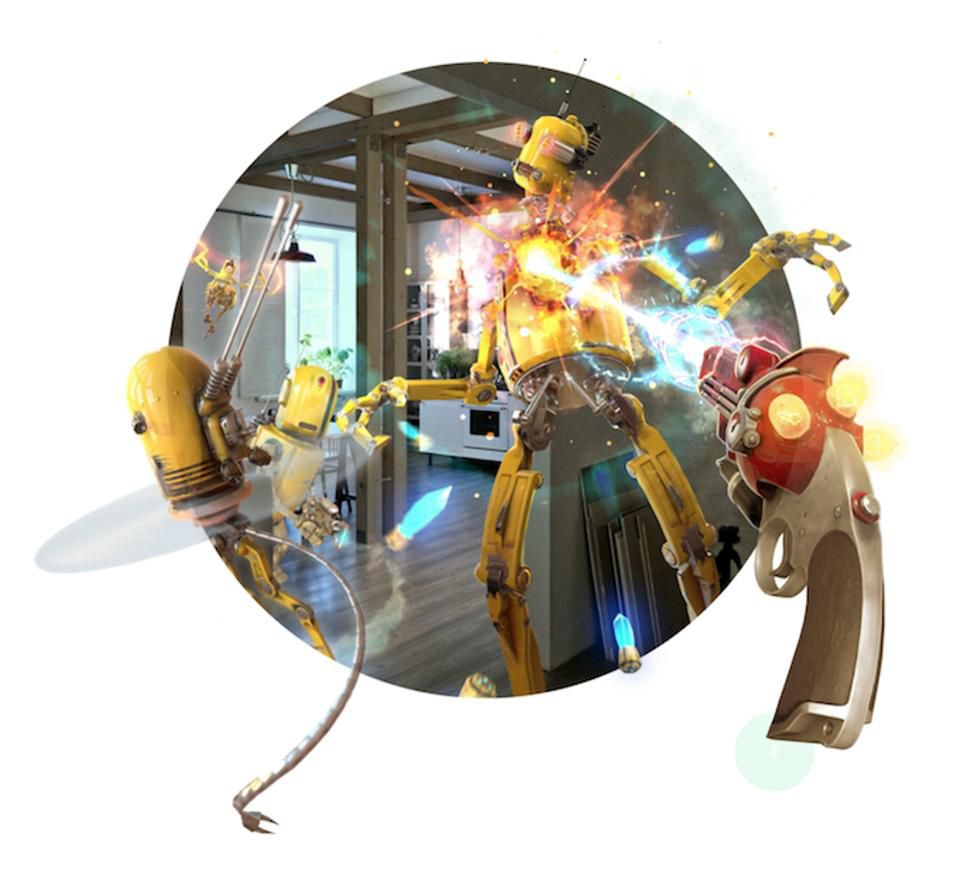 Brian Crecente of Rolling Stone was impressed by the depth of Magic Leap's demo.
What makes Magic Leap special, and very different from Meta2, ODG, and HoloLens, is threefold: its optical display, the proprietary operating system, and the computing power of a "photonic wafer", a kind of chip the company manufactures itself in Ft. Lauderdale.
ML has the ability to detect the space you are in with artificial intelligence, and to place objects that remain persistently anchored in space, meaning when you return to that location the next day, screens, post-its, and other user created content will still be there, anchored in space. ML's chip parses physical reality into cues for the brain and bounces those cues through a light field optical display, which bounces light directly onto the retina, giving virtual objects the same focal properties as physical objects creating a powerful illusion and sense of presence. Competing systems for the HoloLens, Meta2, and ODG R series all use waveform optical displays, which many assert are more than adequate for most of the jobs we want augmented reality glasses to do. One thing I appreciated about the company's announcement was it's attention to those of use who wear prescription lenses.
The difficulty and speed that allowed Magic Leap to well, er, potentially leap ahead of Apple, Google, Microsoft and the largest tech companies in the world is truly remarkable because they are creating their own operating system and chip. However, the loss of first-mover advantage did not prevent Apple itself from overtaking digital music and then smartphones. Given the price of the ML1 and the limited amount of software offered with the developer edition, it's unlikely consumers will be breaking the doors down. "I would say we are more of a premium computing system. We are more of a premium artisanal computer," Abovitz told Crecente. It will take until 2019 for an ecosystem to develop that would support a mass market AR glasses. Like Oculus and HTC in virtual reality, ML is going to have to support early developers who will have a hard time recouping their development investment before an app market has been developed. And we still don't know much about the ML1 and will interact with the physical world without critical infrastructure like the AR Cloud. Meanwhile, another company, Avegant, which used to make wearable media viewers, is also developing a light field technology it hopes to sell to Magic Leap's competitors.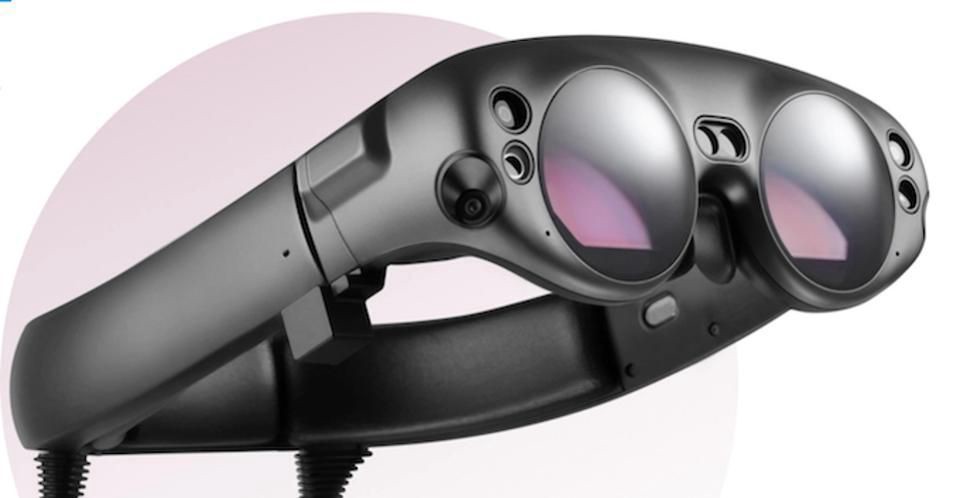 In a late night tweetstorm at the end of November 2017, Abovitz said "Spatial computing is easily the next 100 years…our job now [is] tuning the platform and our tools so creators and devs can explore their own visions and ideas." The Tweets continued: "We are not chasing perfection — we are chasing 'feels good, feels right.' Tuning for everyday magic. It is like tuning a guitar — when it sounds good, and it plays well, done. The feedback loop is everything. We are quietly learning with early developers — and listening to what they want and need."
Despite the partial unveiling of the first Magic Leap product, the company remains shrouded in secrecy, and one of the known unknowns of the epic battle for the mobile computing platform of the future. However, it's important to keep in mind this kind of hyper-spatialized contextual computing would require dramatic advancements outisde the HMD and optical system: bandwidth, computer vision, object recognition, an AR cloud and a Universal Visual Browser (UVB). These new technologies are largely in their naescent stages, but are critical to the vision Magic Leap has put forth.
This post was originally featured on Forbes.com on December 20, 2017 with additional commentary added 1/29/18.