Well it's official folks, the HTC Vive Pro has been announced with an official release date, pre-orders have opened up and the price of $799.00 has been confirmed. The bad news…It's just the headset only, no controllers or extras that we know of at this time.
What's included right now? The HTC Vive Pro will include the headset, cleaning cloth, link box, power adapter, DisplayPort cable, USB 3.0 cable, mounting pad, user guide, safety guide and warranty card.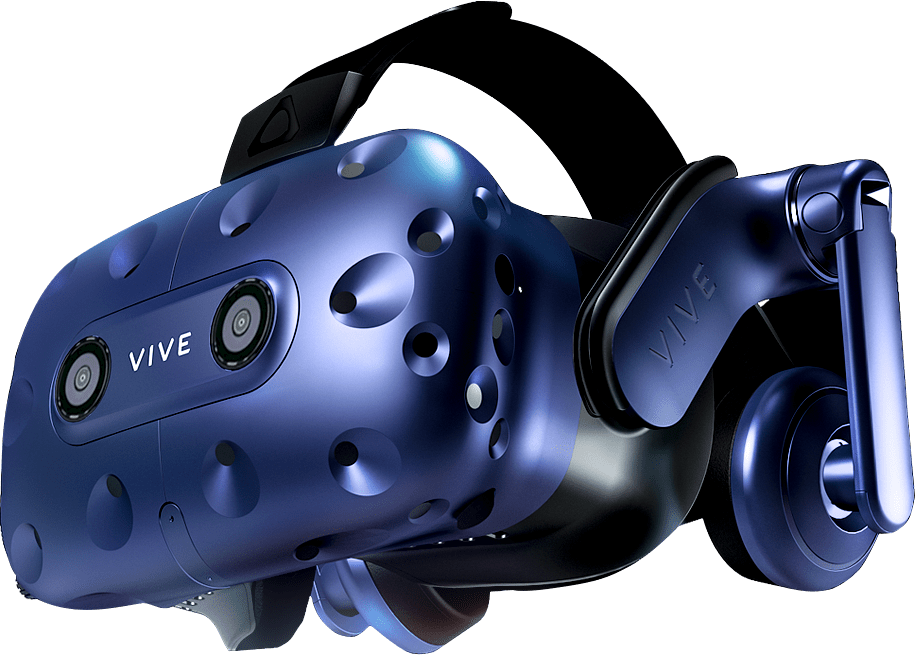 In the future we'll most likely see bundles for the HMD with controllers and other accessories, but right now it seems to be just the basics. Even so, for us this is still incredibly exciting, going from tethered and hardlined VR to "soon to be" wireless is a massive step forward for the VR space as a whole and comes at a perfect time right after the theatrical release for Ready Player One on March 29th.
*Nobody will get truly wireless VR with the HTC Vive Pro until the wireless adapter is released, but the updated resolution and hardware from the Vive Pro will be a good start.
Speaking of Ready Player One, HTC Vive and Warner Bros announced a strategic partnership in which HTC Vive will be the exclusive VR partner for all content. Vive will produce multiple pieces of VR content tied to the world of Ready Player One and will be available on the Viveport platform. Read the full press release here
If you want to Pre-Order the HTC Vive Pro, you can do so here: https://www.vive.com/us/product/vive-pro/
VIVE PRO SPECS
Unprecedented presence with Hi-Res and 3D spatial audio
Stay immersed comfortably with higher display resolution, easy-to-use headset & cable design, and improved ergonomics
Chaperone technology
Free to move around wirelessly with VIVE Wireless Adapter*
*VIVE Wireless Adapter sold separately.
Headset Specs
Screen:
Dual AMOLED 3.5″ diagonal
Resolution:
1440 x 1600 pixels per eye (2880 x 1600 pixels combined)
Refresh rate:
90 Hz
Field of view:
110 degrees
Audio:
Hi-Res certificate headset
Hi-Res certificate headphone (removable)
High impedance headphone support
Input:
Integrated microphones
Connections:
USB-C 3.0, DP 1.2, Bluetooth
Sensors:
SteamVR Tracking, G-sensor, gyroscope, proximity, IPD sensor
Ergonomics:
Eye relief with lens distance adjustment
Adjustable IPD
Adjustable headphone
Adjustable headstrap
Recommended Computer Specs
Processor: Intel® Core™ i5-4590 or AMD FX™ 8350, equivalent or better.
Graphics: NVDIA® GeForce® GTX1060 or AMD Radeon ™ RX480, equivalent or better. View the complete list >
Memory: 4 GB RAM or more
Video out: DisplayPort 1.2 or newer
USB ports: 1x USB 3.0 or newer port
Operating system: Windows® 8.1 or later, Windows® 10