I ran into Jason Gohlston, Head of Sansar Studios, at SXSW several weeks ago where he was showing off Sansar's "Ready Player One" environment, "Aech's Garage" as part of Warner Brothers Pictures' massive SXSW installation in Austin. This chance meeting led to an amazing discovery: Sansar's first user-generated virtual sport, Hoverderby.
Linden Lab, which also created and manages the massive 2D social universe, Second Life (SL), created Sansar to enable a VR first 3D world with its own tools, store, and currency, fully independent of SL. While not intended to compete with SL, Sansar invited some of its most talented makers to create spaces for the new platform.
Last Spring Gholston gave me a mind-blowing in-world tour of the many worlds Sansar's creators made for its launch. I asked for an encore tour and two days later I was following Linden Lab's CEO, Ebbe Altberg, through many of their newest virtual worlds. I love my job 🙂
We teleported through some of the most fascinating environments Sansar has to offer, starting, appropriately enough, in Eternity, a giant clock created by C3rb3rus, one of Sansar's most prolific world builders. Time is ticking, so to speak, although we had all the time we wanted to explore the striking beauty of giant clockwork. There's nothing to do there but gawk and so we quickly moved on to 2077, also by C3rb3rus.
2077 puts you on the street of a futuristic city with hover taxis speeding overhead as floating holograms competed for our attention. Again, there is nothing to do there, per se, other than listen to my fascinating guide, who was as enthusiastic as a kid on unwrapping a new VR headset for the first time. I wondered what there was to do there if you're not with a friend. This is the Achilles heel of these beautiful worlds. Without other people, without knowing who I am and what I am supposed to do there. Though I, too, marveled at these extraordinary VR worlds they would be lonely and empty were Altberg not my guide and companion.
Next up were two more interactive museums created by Greg Aronowitz, "The Hollywood Art Museum" and "The Lost Art of Star Wars".
The Hollywood Art Museum (HWAM) is situated in a giant soundstage on a virtual movie company backlot. Here you are able to discover the art and designs behind your favorite films. HWAM is dedicated to the preservation and education of art used in entertainment. The museum's goal is to help new artists using digital mediums find fresh inspiration in the traditional arts of Hollywood's past. The exhibits will feature high-resolution images of the original drawings and paintings, as well as 3D models of production, used sculptures, makeups, miniatures, and tools. Altberg told me they frequently feature guest speakers and special exhibits.
When Altberg showed me the new user-generated multiplayer game, Hoverderby, I realized immediate this is what I had been looking for in Sansar all along: a place where people would gather and collaborate or simply watch in a group. As I have said repeatedly in this column: People are the killer app.
One of the reasons AltSpace struggles and Rec Room is succeeding is because in VR you need to know who you are, where you are, and what you are supposed to be doing. Hoverderby addresses that. It might or might not work for all sorts of reasons, scale being one, but it's the right idea.
Ryan Schultz, who blogs about Social VR, describes Hoverderby's gameplay this way: "Step on one of the red or blue teleporter pads to join a team (red or blue) and get onto the playing field… You hover around the field, using the triggers on your hand controllers to fire at the other team members (if you're in desktop mode, press the Spacebar or the F key to fire). If you hit your opponents, they can no longer fire at you or anybody else, and they have to get back to their circle of safety before they can fire again. The navigation takes a little getting used to, but you quickly get the hang of it… Matches last five minutes. The team that has captured the most opponents wins (in case of a tie, the next capture decides who is the winner." Hoverderby already has its own website. Training and practices Monday — Friday at 9:00am and again at 5:00pm PST/SLT. Game day is Sundays at 11.
Bernhard Drax (aka Draxtor) one of Sansar's most prolific creators, hosts the game, which was developed by Galen and designed by Jasmine. Users are invited to practice sessions Monday — Friday at 9am PST, and teams are forming. Draxtor told me it's already the most popular destination in Sansar. "Hoverderby provides three things Sansar needs to be great: (1) Community (2) competiton and (3) stories. Eye candy is not enough."
Along with popular fashion blogger from SL, Strawberry Singh, Draxtor also hosts a Sansar "Atlas Hopping" activity on Saturdays at 11am PST. Users gather at his Sansar site, 114 Harvest (an homage to Draxtor's former Northern California neighborhood and visit three or four Sansar destination. Draxtor says Linden CEO Altberg is a frequent participant. "It has the feel of improvisational theater. There's a lot of banter. People dress up their avatars for the events."
Draxtor sums up the challenge Linden Lab faces. "The passive consumption of beautiful worlds will always be secondary to social engagement." Altberg agrees, "Sansar, like Second Life, is at its best when it's social." Drax says there is more social action cooking. "We have some more social games coming. Circling around 114 Harvest starting in late May we are giving away houses to rent and will do daily community hangouts with board games and scavenger hunts and book clubs." Personally, I'd love to see more action sports like Hoverderby.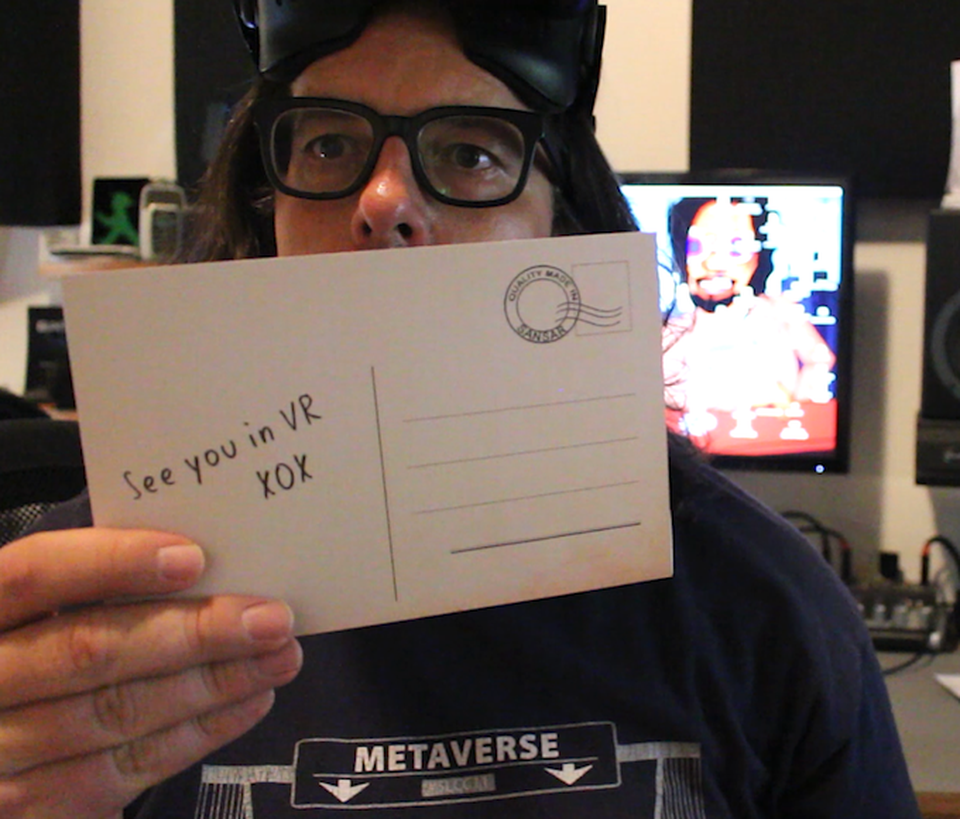 This post was originally featured on Forbes.com on April 04, 2018
Charlie Fink is a former Disney & AOL exec and Forbes columnist. In the 90s, he ran VR pioneer Virtual World. He's the author of Charlie Fink's Metaverse, An AR Enabled Guide to VR & AR.